SAP MM - End User & Consultant Training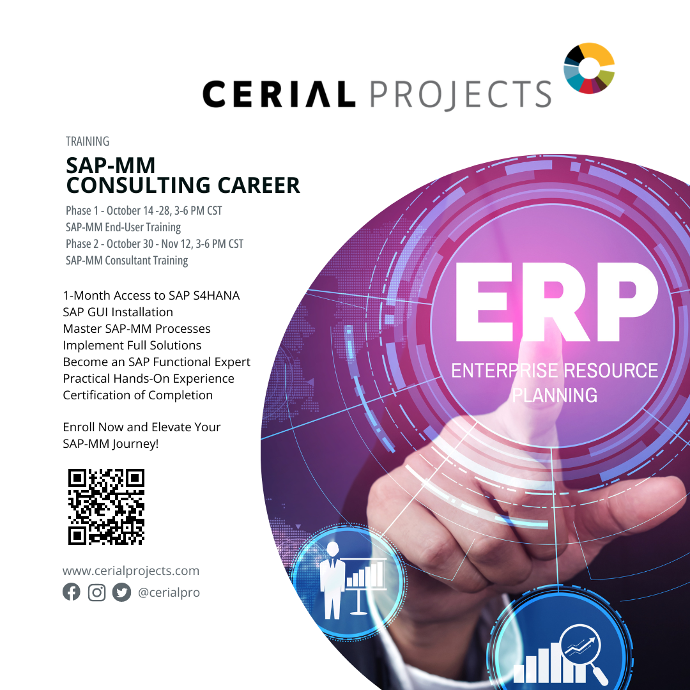 SAP MM - End User & Consultant Training
This curriculum covers the essential topics and skills required to become an SAP-MM consultant.

Phase 1: SAP-MM End-User Training
Master the essentials of SAP-MM with our in-depth curriculum, including:

Comprehensive understanding of MM processes, from master data management to purchasing and inventory management.
Hands-on experience with practical exercises and real-life scenarios.
Expert guidance from seasoned instructors who have successfully implemented MM solutions.

Phase 2: SAP-MM Consultant Training
Take your expertise to the next level as you delve into advanced topics, such as:

Material valuation and account determination.
Material Requirement Planning (MRP) configuration and execution.
Customization and configuration of MM modules for tailored solutions.
Integration with other SAP modules, opening doors to cross-functional collaboration.